11/30/20 – The Maine Aquaculture Association (MAA) has been awarded a $10,000 Tourism Enterprise Marketing Grant from the Maine Office of Tourism to build the Maine Oyster Trail, with a $10,000 match from the Maine Aquaculture Innovation Center.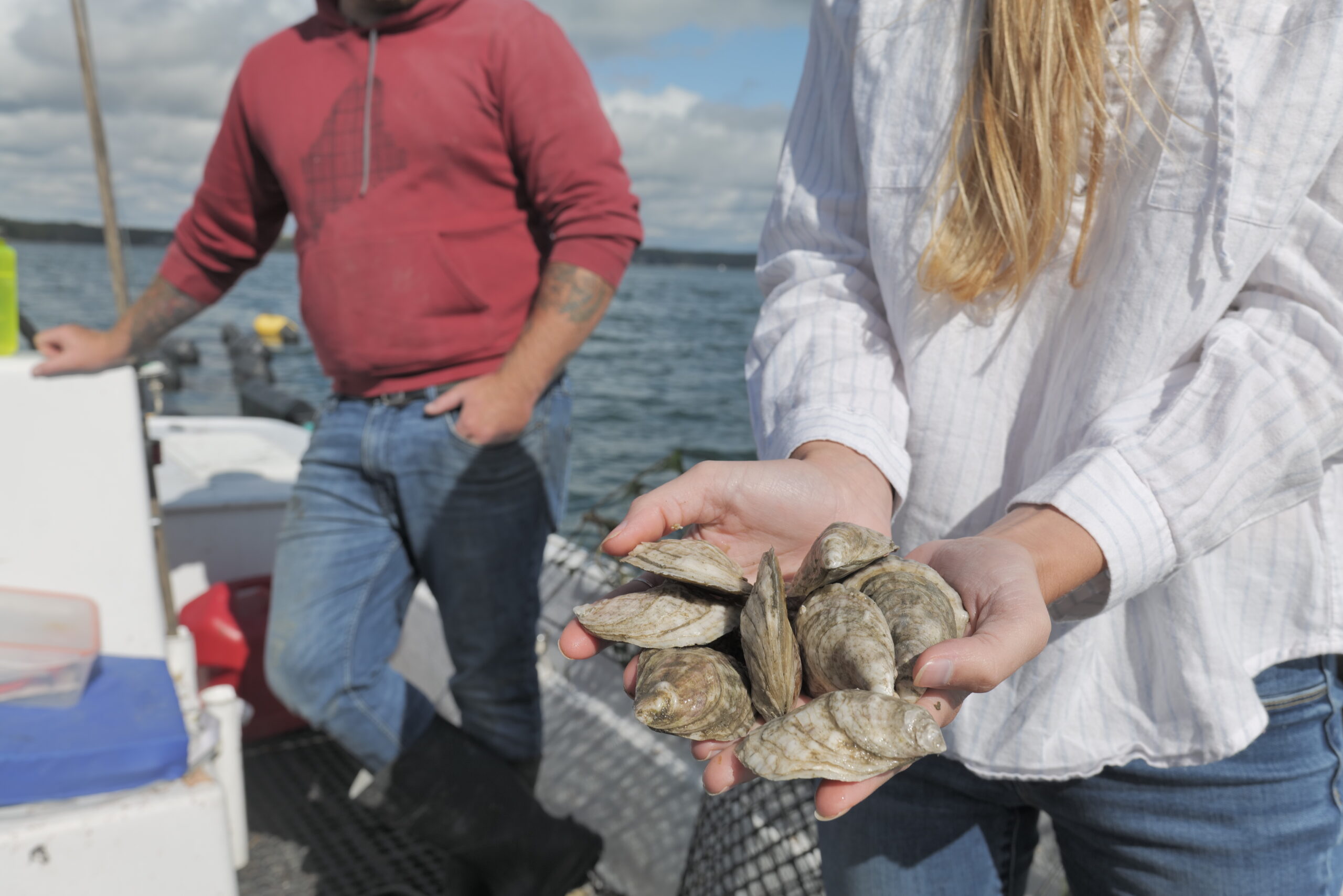 MAA, in collaboration with Maine Sea Grant, will use the funds to build the Maine Oyster Trail, an interactive online guide designed to help visitors plan oyster experiences that are uniquely Maine. The Trail will direct visitors to oyster farm tours and events, farm stands, raw bars, shucking lessons, and opportunities to purchase oysters directly from farmers. Similar to the Maine Beer Trail, the Maine Oyster Trail will feature a "digital passport" trip planner, regional and state-wide challenges, and verification codes for participants to collect for rewards as they check in to locations along the Trail. MAA and Maine Sea Grant plan to launch the Trail in the spring of 2021.
Maine has a reputation for world class seafood, and Maine oysters are no exception. The number of individual oyster farms in Maine has been on the increase in recent years, and there are currently over 150 farms from Ogunquit to Corea.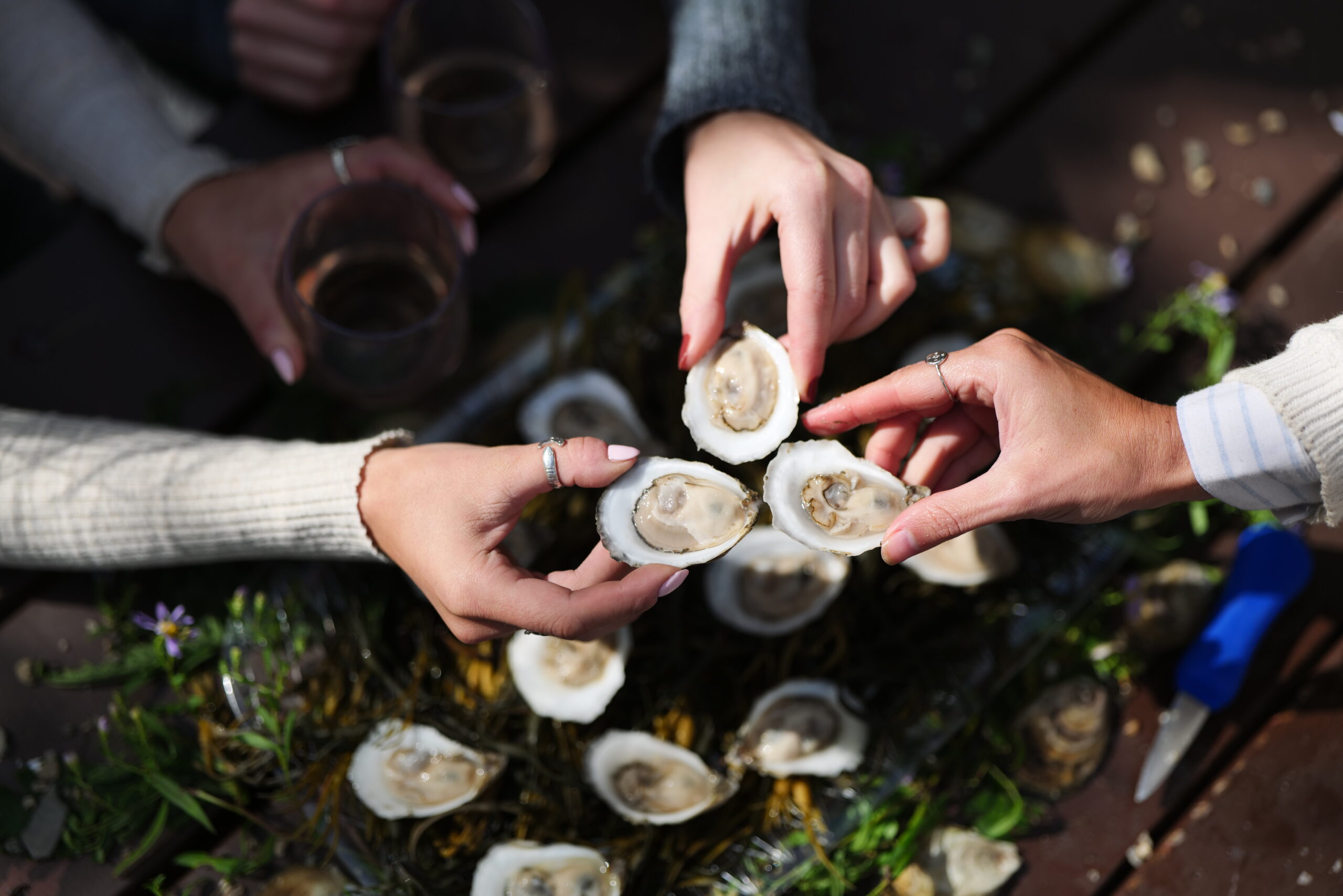 In an effort to adapt to the challenges of the coronavirus pandemic and subsequent restaurant closures, many oyster farmers have begun to incorporate direct sales and farm tours into their revenue streams. The Trail will help people looking for socially-distant activities during this unprecedented time connect to these new opportunities and explore what their own towns and state have to offer. The Maine Oyster Trail represents an opportunity for farmers, locals, and visitors alike to experience "the way oysters should be."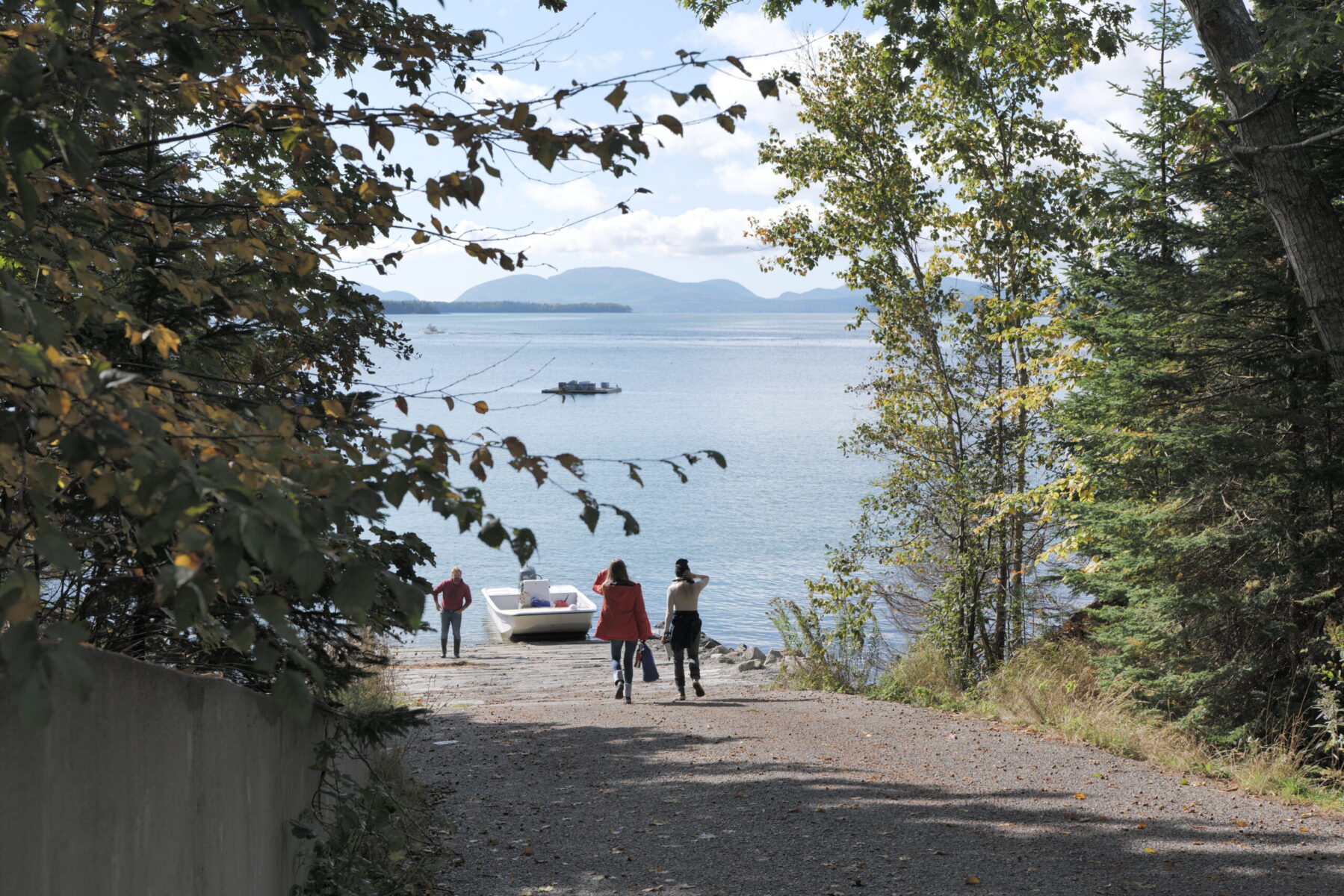 The three women behind the project look forward to building the trail and creating these connections between consumers and working waterfronts. "We expect at least 50 oyster farms up and down the coast to become part of the Trail in 2021," says Afton Hupper, the Outreach & Development Specialist for MAA. As Maine Sea Grant's Aquaculture Hub Coordinator Heather Sadusky explains, "the idea is to generate revenue for Maine oyster farmers through tours and direct sales, as well as educate consumers about the social, ecological and economic benefits of aquaculture on the coast of Maine." Further, the Trail will "provide unique and unforgettable experiences to curious visitors from near and far, and help consumers connect directly with growers to learn more about where their seafood comes from" says Jaclyn Robidoux, a Marine Extension Associate with Maine Sea Grant.
Stay up to date on all things Maine Oyster Trail by following @maineoystertrail on Instagram.
Contact:
Afton Hupper
Outreach & Development Specialist
Maine Aquaculture Association
afton@maineaqua.org